Information & Reviews on G. Sunny Uppal, M.D.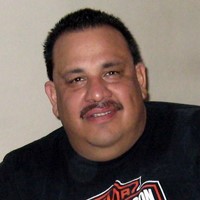 "I feel that the care given to my son while under your care was pathetically minimal. There did not seem to be any concern about having him treated in a timely or proper manner. Perhaps this was motivated by financial compensation. The longer he remained a...
read more
In an article by Elizabeth Aguilera and Karen Foshay, details are provided about the lawsuit filed against Dr. Sunny Uppal, Jack Akmakjian, et al, claiming performed surgeries using parts allegedly made at an auto shop in Temecula and benefited financially...
read more
Professional Education
Undergraduate
B.S. Biology
Education:
1984
Medical College:
M.D.
Albany Medical College of Union University, Albany, New York.
1982 - 1986
Internship:
General Surgery
Medical College of Pennsylvania, Philadelphia, Pennsylvania
1986 - 1987
Residency:
Orthopaedic Surgery
Medical College of Pennsylvania
1987 - 1991
Fellowship:
Spine Surgery
Kerlan-Jobe Orthopaedic Clinic, Inglewood, California
1991 - 1992
BOARD CERTIFICATION:
Diplomate, American Board of Orthopaedic Surgery
PROFESSIONAL AFFILIATIONS:
American Academy of Orthopaedic Surgeons
California Orthopaedic Association
Cervical Spine Research Society
Society
North American Spine Society
Orthopaedic Research Society
Riverside County Medical Association
State of California, Qualified Medical Examiner (QME)
PRACTICE FOCUS:
Spine Reconstructive Surgery
Failed Neck and Back Syndrome
Spine Trauma and Spine Rehab
Pain Management
Agreed Medical Examinations
Medical-Legal Evaluations
WORK EXPERIENCE:
Orthopaedic Medical Group of Riverside, Inc.
6800 Brockton Avenue, Riverside, CA 92506
1995 - Present
Disclaimer: All information provided is deemed reliable, but is not guaranteed and should be independently verified.